Digitals Daddy is the leading online marketing agency for small business. We provide extensive online marketing services for the small business that are discussed below in detail:
Social Media Marketing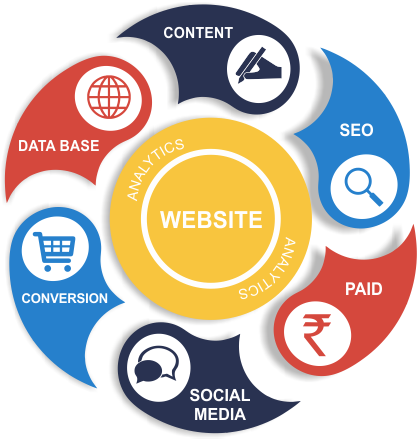 Digitals Daddy's social media marketing services are focused to put the small business in a better position to tap into the two-way conversation naturally happening between you and your customers. We have designed our services in such as way so as to show you that people are talking about you, the areas where you can get best involved and the tactics you should use to help with increasing your brand awareness. We will assist you how to benefit from the social web and successfully drive visitors to your site.
Search Engine Optimization (SEO)
Digitals Daddy's search engine optimization (SEO) services are unique way to the small businesses with verifiable results. Our SEO team has a track record to improve authority of a website with strategic on- and off page Google marketing techniques. With our full time SEO and digital marketing experts in India, we can help the small business to spread with your unique online voice across the blog, social media platforms, websites and much more.
Content Marketing
At Digitals Daddy, we provide online marketing for small business with a range of digital marketing capabilities and also aid with producing and promoting targeted content through paid media and SEO.
Email Marketing
At our online marketing agency for small business, we provide email marketing services can help you build meaningful relationships with your customers.
SMS Marketing
Our online marketing agency, we offer the best SMS marketing services to the small business that help you expand your business online in India and across the world.
Display Marketing
It is a type of online marketing which includes rich media, banner ads and more. Unlike text-based ads, display marketing relies on elements such as audio, images and video to communicate an advertising message.
Blogging Services
We help in creating new content and also help you handling the comment moderation for your blogs. Our blogging services support the clients in asserting their company brand and online presence. The blogging service is an efficient way to gather the prospects and customer feedback, steering the direction of discussion and increase the SEO effectiveness.
Digital Advertising
This will allow the small business to reach out beyond their existing networks and tap into new highly targeted audiences via social, search or display ads. Our online marketing agency for small business ensures that you get the best ROI in social advertising through strategic planning, ongoing campaign measurement and optimization, and top quality ad creative.
Web Analytics
We will help you understand the path from discovery to conversion which is a key to determine what changes to make for converting more customers for the small business. The data from web analytics will help you identify the successes or inefficiencies as well drive the future content and planning for improving the websites for small business.
Digitals Daddy online marketing agency for small business provides an integrated mix of internal marketing services and solutions on what will attract, engage and convert your fans into customers.
Summary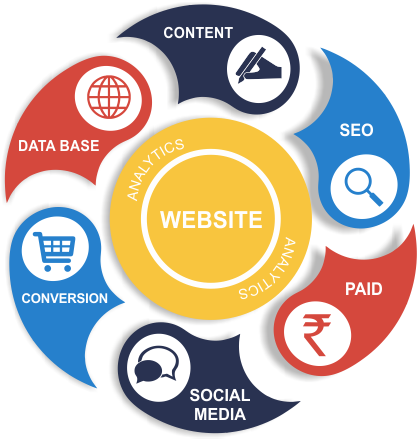 Service Type
Online marketing for small business
Provider Name
Area
Online marketing for small business, Online Marketing Agency for small business, Online marketing services for small business
Description
Digitals Daddy is the leading online marketing agency for small business. We provide extensive online marketing services for the small business that are discussed below in detail: