Website Designing & Mobile Apps Development Steps: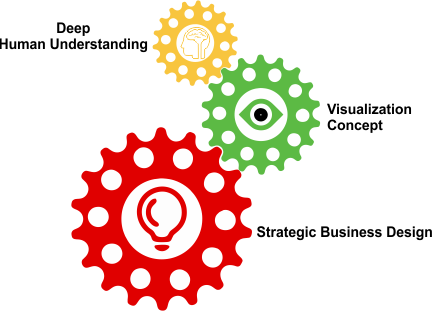 We understand the business logic and the desired goals of your business. Therefore we make sure that within the 15 seconds your website should inform, influence & involve the visitor and convey your message to further explore about your products or services.
Right from enterprise-level lead generation and e-commerce sites to routine content management, our web development team delivers sites that lives up to your expectations.
Website Development: Mobile Website, CMS (Content Management System)& eCommerce Website
Mobile Apps Development: Android Apps Development & Apps for iPhone
Website Designing: Logo, Banner, Products Design & Landing Page Design
Digitals Daddy covers all the important aspects of web designing and structures them in such a way which provides your website optimal usability:-
Information Architecture – User-friendly interface
Persuasion Architecture – Task-oriented workflow
Intuitive navigational schemes
Navigation standards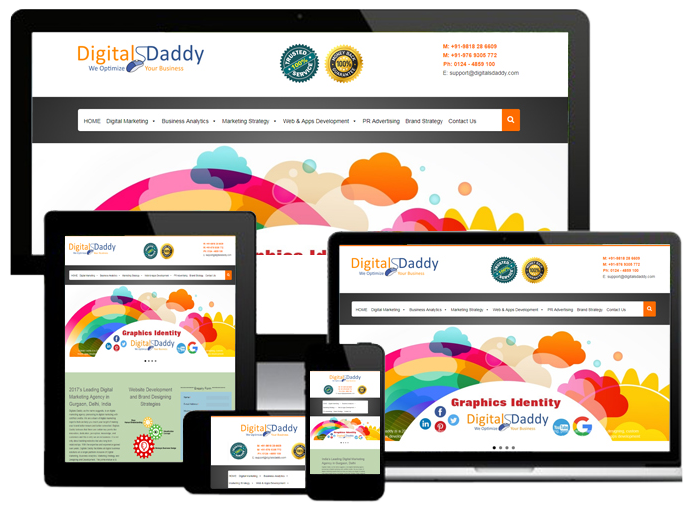 What is our Web Development Procedure?
From users perspective one of the most important aspects is how flexible, interesting or engaging and easy to operate your business application is. That is how you use technology in your business which eventually determines whether you will succeed or not.
It's not easy to find the application that suits your specific needs in the market. When packaged solutions & applications aren't sufficient or flexible enough to suit your business needs, Digital's Daddy can customize to your specifications efficiently within your budget in the given time frame.
At Digitals Daddy Gurgaon, Delhi NCR, and India, website development is a holistic process. The websites we design, don't only look great, they also cater performance. To start with, we analyze your content strategy, information architecture, user-pathways and thereby, plan how to market your site to your audience or potential buyers.
Kick-Off & Study
Digital Strategy and Planning
Information Architecture
Design Mock-Ups
Coding & Development
Assured Quality
Launch & Optimization
Every custom web development project is unique in its own. We aim to get to know your brand completely, understand your objective and desired goals, and determine an appropriate timeline and project plan, tailored to optimize your business.
Web & Mobile Apps Development including CMS Web Development, Mobile Apps Development for CMS, eCommerce Web Development, Mobile Apps Development for eCommerce, Custom Web Apps, Custom Mobile Application Development for Android Phone and iPhone
Why do most Startup Websites Fail?
Lack of trust – building ingredients and structure
If you can't make website visitors trust you as a renowned company then they are likely not to associate with you. Our interface designers and online marketers have carried thorough research to find out what works and what doesn't when it comes to trust-building elements. Have a glimpse at the conclusions that we have drawn:
Website fails to convey the Right Message
This is the case when messaging on your website doesn't match up with the expectations set by your advertising or does not fulfill the needs of your potential customers. These results in high bounce rates and low ROI for a website that is otherwise well designed. That is why we analyze the customer base and better understand their needs, to craft the appropriate messaging online sales strategy for your website.
Current Trends of Website development
At times when front-end coders and back-end developers undertake shortcuts, things like slow page loading, inconsistency with specific web browsers or mobile devices, and broken pages makes potential customers leave your website. Thus, we have tough development standards that make websites we design compatible, fast, and ready for Search Engine Optimization.
Website Development Price
Website development is a herculean task to do. So, you can't expect the website development cost before we carry requirement study – Structure Design, UI Design and functions. Let's agree to a one-on-one meet at coffee someday soon and discuss the same! Starting Rs. 15000 to Rs. 10,00000
Why Website Development from Digitals Daddy?
Calculable and extensible architectures that helps 24/7 business availability for global or local customers as it reduces development cycles and risks to the minimum
Time and cost-effective software that support organizations address functional gaps and achieve business goals effectively
Our website development agency Gurgaon, Delhi NCR, and India, consisting of an expert team of Website Developers & Digital Strategists, uses leading-edge technology & finest practices to create a custom site that elevates user engagement.
Summary
Service Type
Website & Apps Development
Provider Name
Digitals Daddy
,
Gurgaon, Delhi, India
,
Telephone No.98 18 28 66 09
Area
Website Development, Mobile Apps Development, Mobile Website development, Android Apps Development, Responsive Web Development, Logo Design, Banner Design and E-commerce Portal Development
Description
Website Development in Gurgaon - Why Digitals Daddy Best Mobile Website Development Company in Delhi NCR India?