Social Media consists of internet services that permit you to interact with others and share and create contents through online commodities. Social networks are a significant part of every marketing strategy, and the advantages of using social media are so immense that someone who is not implementing this gainful source is missing out on a phenomenal marketing opportunity. Already your customers are interacting with brands through social media, and if you're not communicating directly to your audience through social platforms you're missing out. Let's see some of the advantages of using social media to market your business.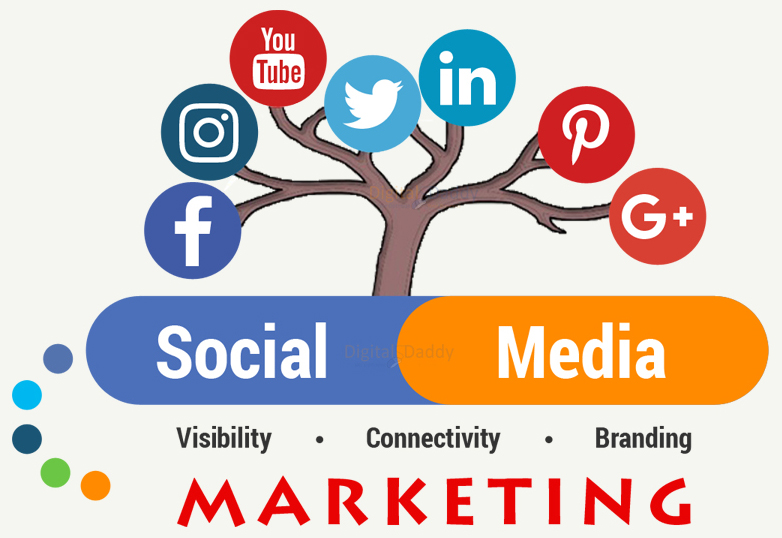 Promoting and Creating Brand Awareness:-
Using Social media to promote business will help to engage with huge audience of consumers very economically and greatly increase your brand recognition. Social media can reach millions of people around the world. Your business will hugely benefit by a social media page and with regular utilization it can create a wide audience for your business. On top of that having employees and sponsors to "share" and "like" your social media page will introduce you to new set of individuals which can become your potential customers. Over 91% of marketers claimed that by investing only a few hours per week on social media efforts their exposure has immensely increased.
Ability to target particular group and increased inbound traffic:-
Your inbound traffic is limited to usual customers if you do not consider using social media platform to promote your business. Also many forms of social media such as Facebook, Twitter, and Instagram allow businesses to target particular groups in specific location.
Free or cost Effective:-
Possibly the most cost-efficient part of advertising strategy is Social-Media marketing. Many forms of social media are free for businesses and paid options are usually low cost. Being cost-effective is such a benefit as you can notice a greater return on investment and can preserve higher funds for other marketing and business operating expenses.
Easy to Use:-
You don't need high level skills to involve yourself in Social Media. The average person with a social media exposure should have no difficulty. Also you can quickly distribute information to many people.
Obviously, marketing through social media has risk associated with it such as incorrect information you posted accidently can spread rapidly. And negative reviews posted by others may spread wrong kind of information about your business. Other problem one may face is that if you don't follow certain laws regarding spam, copyright and other online issues or privacy legislation you are bound to face legal problems. Therefore it's vital to be alert of these risks and to have strategies in place to evade them if you come to a decision to get involved in social marketing. For this you can take support from the digital marketing agency like Digitals Daddy which offers risk-free social media marketing at cost effective prices.