We understand the business logic and the desired goals of your business. Therefore we make sure that within the quarter your business will influence & involve in the market, and within the 6 months your business will be on profitable mode.
And we know
Every business has an unique identity – which we believe, it should also reflect in the market. That's why we created the plan & packages for everyone (including Startups, Entrepreneur and Small & Medium businesses).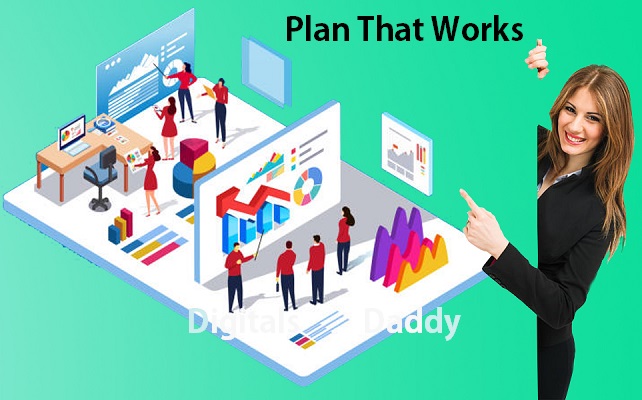 So, we develop strategy & plan of digital marketing & eCommerce and execute that plan for SME & Start-ups:
Brand Strategy – Brand Architecture, Culture Alignment and Designing
Mobile Responsive Website – CMS (Content Management System) & eCommerce.
Digital Marketing Plan with detailed project report including RIOT (Returning Investment on Time), Market Survey, Resource & Operational Risk Management.
Social Media Marketing strategy to increase reach, customer & influencers engagement that convert into sales.
eCommerce solution including website, Apps and Market Place.
ORM (Online Reputation Management): Enhancing Visibility & Connectivity, Removing and Hiding bad reviews & Complaints on Social and Search.
Live Events and Webinar – strategies development for joining targeted audience.
Balancing the utilization of resources with a focus on revenue and profits.
Collect market data and information on current trends and latest development in the industry
Keeping track of competitors activities & current developments in the industry and helped top management in formulating marketing strategies by providing the right inputs
Coordination and Controlling
Coordinating with content writers and maintain Quality standard
Interacting with Programmers and Designers to create User & SEO friendly web site
Providing Site Structure, Site Navigation, Content Organization and Page Details
Develop Content Strategy Documentation around Keyword Themes
Monitor, Track and Report using Google Analytics Metrics
Keywords and Off Page Assets Research & Analysis
Back Link Strategy and its Implementation
Website Internal Search Optimization
Develop MIS dashboards for tracking & reporting to clients
And
For all of the above services, Digitals Daddy charge only the setup and implementation cost whenever your business will be in-profitable.
Fix an online meeting without any hesitation.
WhatsApp +91 9818 28 6609
Call us +91 9818 28 6609
Skype live.seo